Fan Fiction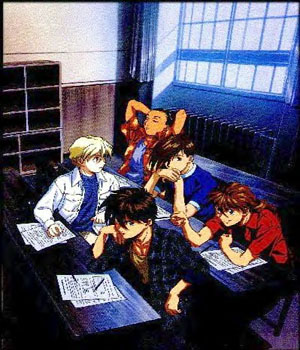 Shh...muses hard at work!! (Or hardly working?)
Welcome to the fan fiction section. Here you will find fics from myself and other talented authors. If you would like to submit some of your fics to me, please e-mail me with the fic name as the subject, a copy of your disclaimer, any warnings, and send it as an attached file. All fics must be in a MS Word or a .doc format.
Click here to Submit a Fic
*Note: If you are under 17 years old, DO NOT read Lemon/Lime fics. Also, if any situation makes you feel uncomfortable, please do not read that fic. This web site adheres to all situations!

Author: Sarah (Me! Ü)
Author: Dilly-chan
Author: Renee-dono
Author: Whimsy
Author: Lady Orla
Author: Kentra Shinataku